Thank you for your interest in the Paycheck Protection Program. By law, the Paycheck Protection Program closed on August 8th, 2020. The SBA is no longer accepting PPP applications.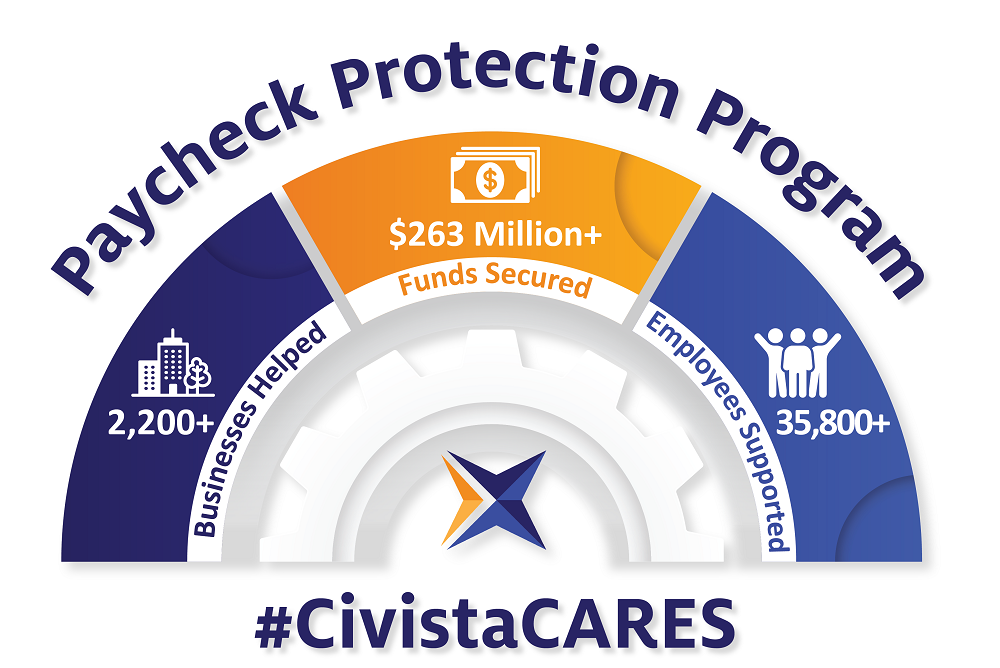 The Coronavirus Aid, Relief and Economic Security (CARES) Act, signed into law on Friday, March 27, 2020, included additional emergency assistance for small businesses, individuals and families affected by the pandemic. From this Act, a new federally guaranteed loan, called the Paycheck Protection Program (PPP) was introduced.
This new emergency loan is directed by the Small Business Administration (SBA) and designed to help businesses with 500 or fewer employees retain their workforce and support other operational expenses.
Other Helpful Resources