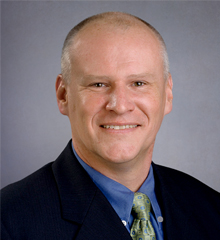 Scott Peters
Senior Mortgage Lender NMLS#: 455680

27467 Detroit Road, Suite 104
       Westlake, Ohio 44145

C:  440.567.5282           

Email Scott Peters
With over 30 years in the mortgage business, what people have always wanted is solid advice and an understanding of what options make the most sense. I provide detailed analysis of current and future needs, explain tactics and tools to take full advantage of their options, and follow through to provide products and services that help them reach their financial goals.

I earned my business degree from Lakeland Community College and enjoy coaching community youth sports and playing music at Pathway Church.

Mortgage Application - Getting Started
Start your mortgage application by creating your user login below. You can save your application at any point and then log back in to finish before submitting your application. Please use your best estimate if you do not have all the information.

Please use Google Chrome, Safari, Edge, or Firefox for the best experience.
Information for all borrowers including:
Social Security

Contact & employment information

Best estimates of income, assets, and liabilities
Toggle accordion content
Once you submit the application
Guide you through the loan process

Complete your loan application package

Help you select the best program and interest rate