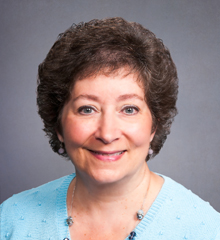 Sue Lowery

Senior Consumer/Mortgage Lender
NMLS#: 478105

156 Mansfield Ave
       Shelby, Ohio 44875

O:
419.342.1610

Email Sue Lowery
With over 35 years of experience in the financial industry, specializing in consumer mortgages, I try to find a solution to each loan request I receive and will follow your loan transaction from start to finish to make sure your questions or concerns are always addressed promptly.


A resident of Shelby, I am an affiliate member of Mansfield Association of Realtors; member of S.T.A.R.S. (Standing Together Affiliates and Realtors Strong); Treasurer for Most Pure Heart of Mary Altar & Rosary Society, a member of the Shelby Whippet Athletic Booster Club and member of the Shelby Kiwanis.

Mortgage Application - Getting Started
Start your mortgage application by creating your user login below. You can save your application at any point and then log back in to finish before submitting your application. Please use your best estimate if you do not have all the information.
Please use Google Chrome, Safari, Edge, or Firefox for the best experience.
Information for all borrowers including:
Social Security

Contact & employment information

Best estimates of income, assets, and liabilities
Toggle accordion content
Once you submit the application
Guide you through the loan process

Complete your loan application package

Help you select the best program and interest rate