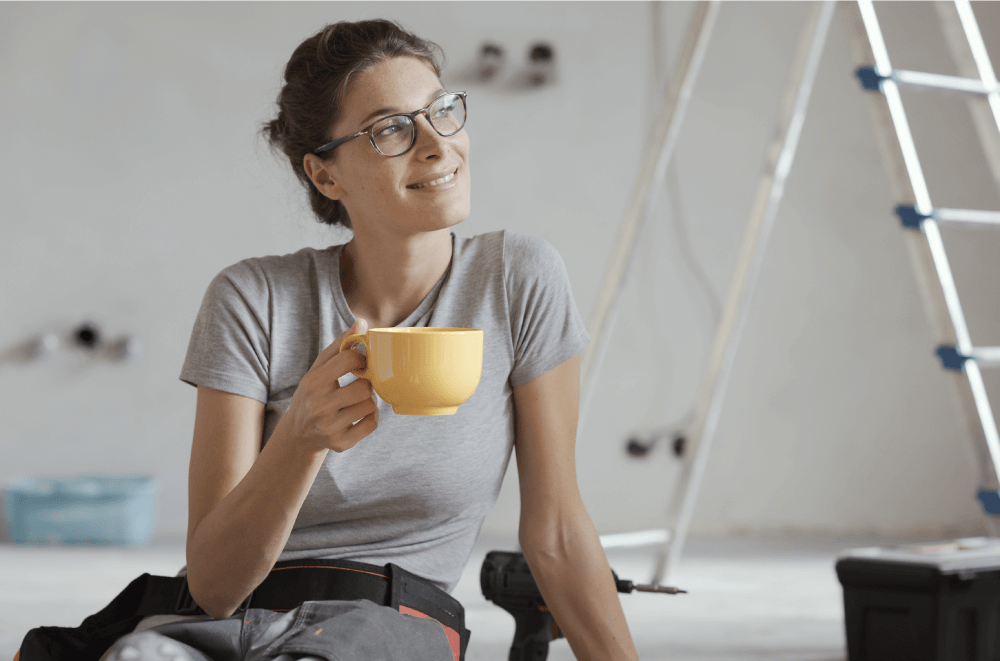 You may have already noticed some of the signs hinting that Fall is on its way. The nights are getting cooler and pumpkin spice and apple flavors are starting to make their appearances. Though many may be sad to see the summer coming to an end, we can optimistically look forward to the season's change. Fall presents an opportunity to reassess your financial goals and plan for the rest of the year. For homeowners, that may mean prepping your home for the colder winter months, tackling any much-needed home repairs or even focusing on a home renovation ahead of the holidays.  These projects can range from easy fixes to much more involved and costly undertakings. Luckily for homeowners, there are various borrowing options for you to consider when making your home improvement plans.


Popular Home Improvement Financing Options
Understanding the many options available in the industry is important in helping borrowers make an informed decision. Depending on the scope of your project and the funds needed to complete it, a credit card or personal loan may be a suitable choice. However, these loan types often have higher interest rates and may not be appropriate for larger projects that you plan to pay back over a longer period of time.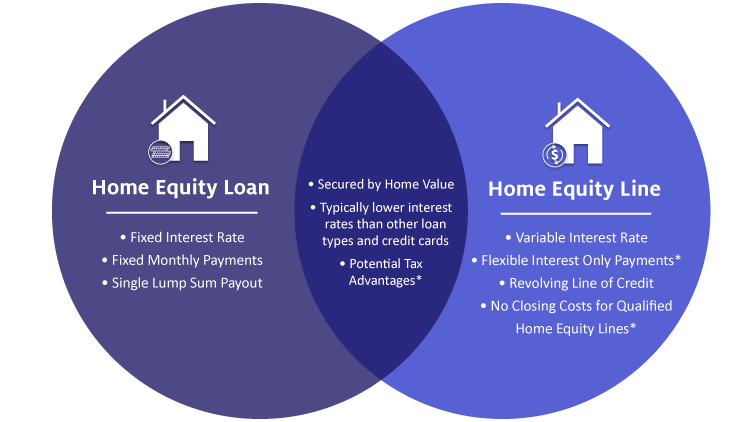 Home Equity Loan vs Home Equity Line Of Credit (HELOC)
Other popular options include home equity loans and HELOCs. Home equity loans and lines of credit are convenient borrowing options that allow you to use the equity you've built in your home to work for you. These loans can be used for home improvements or even to consolidate debt, pay medical bills or assist with college tuition. There also may be potential tax advantages. You should consult your tax advisor regarding the tax-deductibility of interest when considering your funding options.
Though both home equity loans and HELOCs allow borrowers to secure funds using their home as collateral, the loans differ in how the funds are made accessible and payments are structured. A home equity loan provides borrowers with a single lump-sum payout. This might be the right option for you if you're looking for a fixed rate and a consistent monthly payment for the life of the loan. 
A HELOC is a more flexible option, giving you access to a revolving line to credit that can be accessed again and again up to your available limit. This loan type has a variable rate and offers an interest-only payment option for lower monthly payments. However, you can always make voluntary principal payments during the HELOC's draw period; keeping in mind that at maturity, the remaining account balance will be due. This an ideal option for tackling projects as you go or simply to use as a backup for unexpected emergencies and repairs. Plus you'll only pay interest on the funds you use.
To discuss your goals and the borrowing solutions available with Civista Bank, contact a Civista banker. You can find your nearest branch's location and contact information here.  For more information about Civista home equity line of credit visit civista.bank/personal/borrow/home-equity-line.

 
Note: A Home Equity Loan is not offered by Civista Bank.

*Important information. Home Equity Line of Credit (HELOC) lowest rate is Prime (3.25% Annual Percentage Rate (APR) as of 10/01/2020). The lowest rate includes no closing costs for equity lines under $500,000.00 that remain open for at least 36 months. If you close your line of credit within 36 months of account opening, the bank origination fee waived at account opening ($350.00 as of 10/01/2020) may be assessed. Annual fee is $75.00 and is waived the first year. The APR may vary based on The Wall Street Journal "Prime Rate" (Prime) as published on the first day of the month. Minimum APR is 3.25% and maximum APR is 25.00%. Rate and terms may change at any time and may vary by property type, loan amount, credit history, and loan-to-value ratio. Property insurance required and flood insurance may be required. Consult your tax advisor regarding the tax deductibility of interest. Important Consideration when managing Interest-Only Payments: the interest rate on a home equity line of credit is variable; therefore, your monthly interest-only payment may change with market rates. Your principal balance is only reduced when you make voluntary principal payments during the 15 year draw period of your home equity line of credit. At maturity, any remaining account balance outstanding will be due in a single balloon payment. At that time, the bank may, but is not obligated to, refinance the line of credit. Subject to credit and property approval.
Loan details are as of October 2020 and may be subject to change.