A new design focused on you.
Our new site is designed to make your online experience better from whatever device you choose to use - phone, tablet or desktop.  The site has a fresh look and a new address:  www.civista.bank, but don't worry, you don't have to change a thing.
What is .Bank?
Almost anyone can set up a dot ( .) com website, but only financial institutions can be approved for a dot (.) bank domain after a vigorous verification and security standards review.  We are pleased to bring this level of added security to you.
Why is .Bank important to you?
Our move to a more secure domain (.bank) while launching our newly designed website is another investment we are making to help reduce phishing, spoofing, internet scams, and malicious emails that often lead to fraud and identity theft.
Whether you choose to access our site on your phone, tablet or desktop, our new design will give you a better online experience.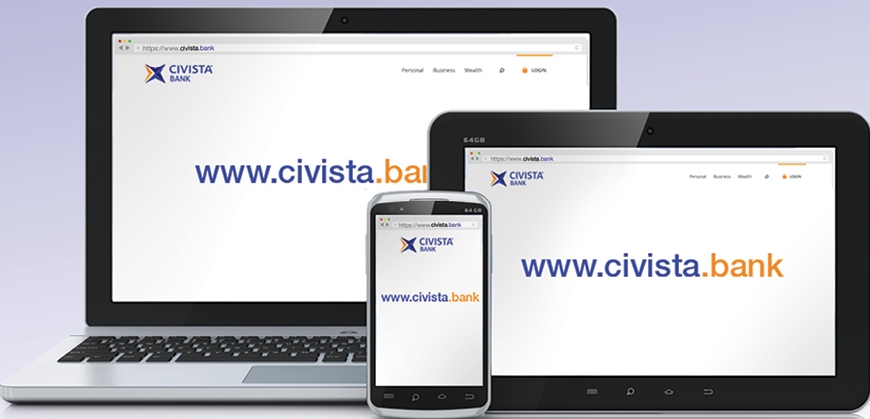 Need help locating something on the website?
No problem.  Check out these quick tips to help get you there.
Access your online accounts using the lock icon at the top right of your screen.

Use the quick links bar at the bottom of your screen to contact us, find locations, or visit our most popular pages.

Click our logo to return to the home page from any inside page.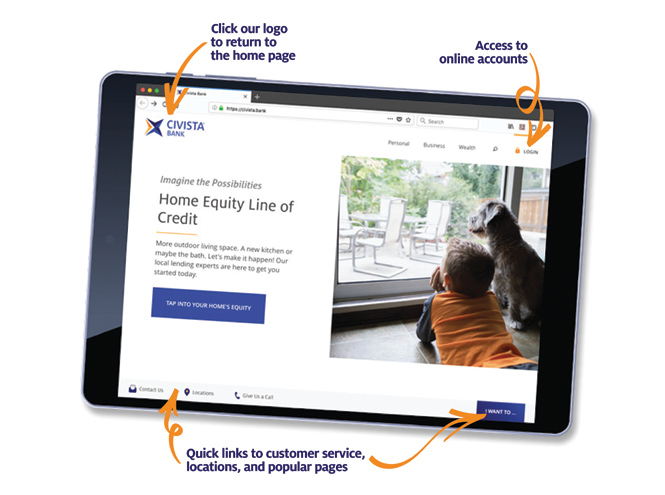 Navigating our new site is easy. Choose your path of interest: Personal, Business, or Wealth. Product and service groups are listed under Bank, Borrow, and Manage.  Can't find what you are looking for?  Click the search icon at the top of the page to enter your search topic.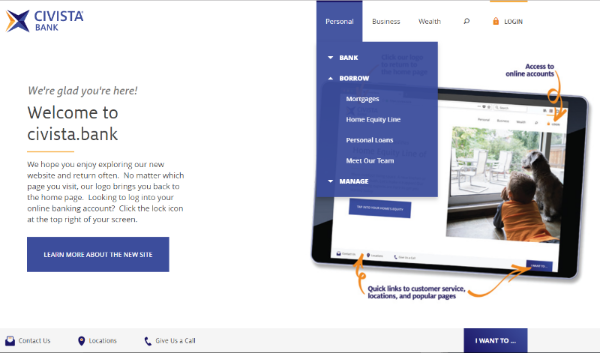 To log into your accounts, click the lock icon located at the top right of your screen.  A new window will open where you can access your online banking, wealth, brokerage and credit card accounts, order checks, visit the BaZing savings portal, and more.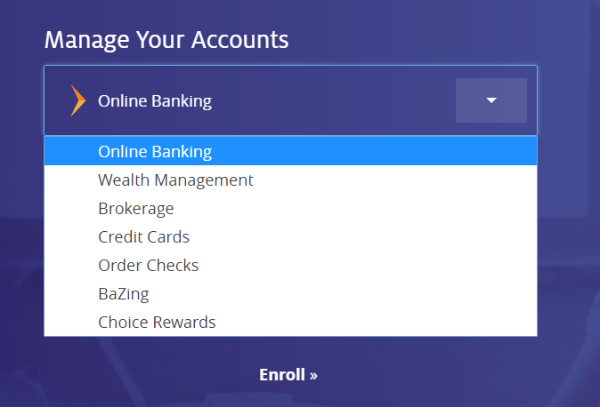 Frequently Asked Questions

Toggle accordion content
What features are included with the new site?
In addition to a modern layout and crisp design, our new site is mobile-friendly  for viewing information easily from your smartphone, tablet or desktop.
Toggle accordion content
Why the change to dot bank?
It's a safer online experience.  The .bank domain is only available to financial institutions that meet rigorous verification and security standards, reducing your risk of internet fraud and identity theft.
Toggle accordion content
Do I need to do anything differently?
No.  If you access CivistaBank.com, we will automatically redirect you to Civista.bank.
Toggle accordion content
How will this affect my online and mobile banking?
Online and mobile banking sites are the same.  You'll continue to use your same login credentials.  Customers who access online banking from the new Civista.bank home page will find the login link displayed in the top right corner of the screen.