Banking Made Easy
Advanced Tools for Your Business
Manage your business from anywhere, from any device with quick access to your account information from your smartphone, tablet and computer.
Initiate, approve and make ACH payments and wire transfers.1
Customize and manage user access and roles.
Get better insight to your finances with advanced reporting features.
Different Devices, Same Experience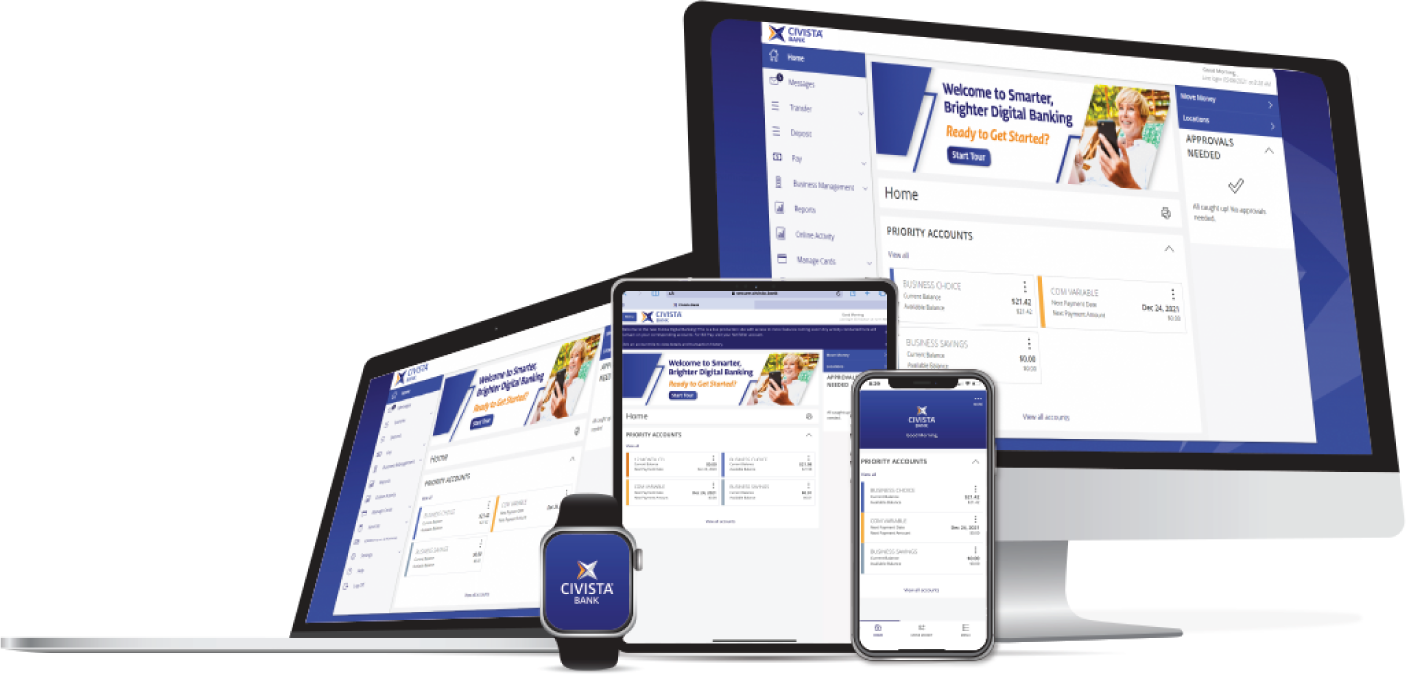 Civista's Digital Banking offers an easy to use and consistent experience across all your devices
You'll experience:
Modernized screens and user friendly navigation
Customizable report generation
Ability to manage multiple company users and assign account access and activity permissions
Customizable transaction search filters
Personalization of your home page with priority account settings and drag and drop features
Safe & Secure Features

SECURE AUTHENTICATION
An authenticator app reduces the risk of unauthorized account access and theft with virtual security codes for your user's login.
ACCOUNT MONITORING ALERTS
Set up customized balance and transaction alerts. Get notified when a check clears or you can even set up recurring reminders so you never forget when an annual bill is going to hit your account. 
Security Alerts keep you notified if your User ID or Password changes. Take control of your accounts with alerts to keep you informed of unexpected and unwelcomed account activity.