Jessica Steuk
Vice President, Private Banking Manager
NMLS #: 1228778


100 E. Water Street
Sandusky, Ohio 44870


C: 419-609-1363       O: 888-645-4121

Email Jessica Steuk
I am a graduate of Sandusky High School and the University of Michigan, where I earned my Bachelors of Business Administration with a minor in marketing from the Ross School of Business.  As the Civista Private Banking manager, I work directly with high-net-worth individuals and families to provide customized lending and banking solutions. Prior to joining Civista, I spent five years in sales and 13 years running my own internet-based company. I hold a Series 7 Securities License.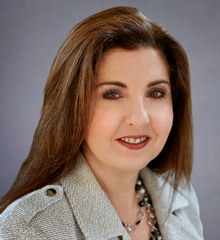 Debbie Kellner

Private Banker
NMLS #: 1745540


5296 N. Cleveland Massillon Road
      Akron, Ohio 44333

C: 216.570.7181           O: 330.670.5312

Email Debbie Kellner
In my role as a Private Banker, I work with health care professionals, business owners, attorneys and CPAs as well as affluent individuals and their families to assist in achieving their financial goals.  I have had success for over 25 years in the financial industry because I believe in doing the right thing for my clients and providing a full spectrum of financial solutions.
I am a graduate of the University of Phoenix with a Bachelor of Science in Business Administration. 
In addition to working with local non-profit organizations, in my spare time, I enjoy helping my husband Gary in his golf course photography business.  
Neila Lieberman

Private Banker
NMLS #: 570699


6400 Perimeter Drive
       Dublin, Ohio 43016

C: 614.371.0252           O: 614.210.2401

Email Neila Lieberman
With over 12 years' experience in the financial services industry, I oversee the financial activities of high-net-worth individuals and families, including physicians, C-Suite executives and business owners, and work with my clients to provide customized lending and banking solutions.  I am a graduate of Gahanna Lincoln High School and attended The Ohio State University.   I reside in Bexley, Ohio with my two children.  I serve as the Secretary of Temple Beth Shalom's Board of Directors and as a Board Member of the Bexley Lions Club.
Jennifer Loveless
Private Banker
NMLS #: 1066023


9700 Springboro Pike
       Miamisburg, Ohio 45342

O: 937-432-2222

Email Jennifer Loveless
With 15 years' experience in community banking, I provide a high-touch, personalized approach to identifying the financial needs of my customers. As a Private Banker, my clients receive tailored solutions to their unique financial needs in a timely manner.

I am a member of the Springboro Chamber of Commerce and provide in-classroom banking education to elementary students in the Dayton community. I am a graduate of the Community Bankers School at Illinois Wesleyan.