Jessica Martin Steuk
Senior Vice President, Private Banking Manager
NMLS #: 1228778


100 E. Water Street
Sandusky, Ohio 44870


419.609.1363

Email Jessica Steuk
I am a graduate of Sandusky High School and the University of Michigan, where I earned my Bachelors of Business Administration with a minor in marketing from the Ross School of Business.  As the Civista Private Banking manager, I work directly with high-net-worth individuals and families to provide customized lending and banking solutions. Prior to joining Civista, I spent five years in sales and 13 years running my own internet-based company. I hold a Series 7 Securities License.
Debbie Kellner

Vice President, Private Banker
NMLS #: 1745540


27476 Detroit Road Suite 104
      Westlake, Ohio 44145

440.401.2099

Email Debbie Kellner
In my role as a Private Banker, I work with health care professionals, business owners, attorneys and CPAs as well as affluent individuals and their families to assist in achieving their financial goals.  I have had success for over 25 years in the financial industry because I believe in doing the right thing for my clients and providing a full spectrum of financial solutions.
I am a graduate of the University of Phoenix with a Bachelor of Science in Business Administration. 
In addition to working with local non-profit organizations, in my spare time, I enjoy helping my husband Gary in his golf course photography business.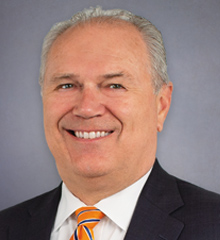 Glen Noggle
Vice President, Private Banker
NMLS# 848282

6400 Perimeter Drive
       Dublin, Ohio 43016

614.210.2405

Email Glen Noggle
With over 30 years of financial experience in Central Ohio, I'm here to simplify my clients' everyday finances while helping them reach their financial goals.  My clients can expect a prompt response and creative solutions for all their financial needs.
I am a graduate of Galion High School and earned my bachelor's degree in accounting at Mt. Vernon Nazarene University.  In my spare time, I enjoy volunteering with Dublin Youth Athletics.
Jeremiah Cargle
Vice President, Private Banker
NMLS# 1857945

9700 Springboro Pike
       Miamisburg, Ohio
45342

937.432.2222

Email Jeremiah Cargle
With over 20 years' of combined career experience in the customer service and banking industries, I am committed to being a trusted financial resource for customers. From established high-net-worth individuals to professionals entering the workforce, providing financial wellness and expertise is at the core of who I am.  
I earned a bachelor's degree from Franklin University in Business Management and Leadership and am an active member of the Dayton Chamber of Commerce. I currently reside in Miamisburg, Ohio.
B. Adam Irlam
Vice President, Private Banker
NMLS# 574957

300 Buttermilk Pike Suite 103
       Ft. Mitchell, Kentucky 41017

859.320.1254

Email B. Adam Irlam
I work with high-net-worth clients and emerging professionals to meet their financial goals. I create a personalized experience while providing unique solutions for their individual needs. Regardless of your life stage, I can tailor our solutions to meet your goals. I bring 15 years of experience in the financial services industry to the Civista team and enjoy building new relationships.
Currently residing in Taylor Mill, Kentucky, I am a graduate of Southern Illinois University and received my MBA from Northern Kentucky University. I am an avid outdoorsman and am involved in many youth sports with my two daughters.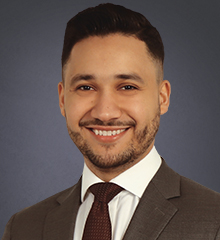 Mortadha Hidoussi
Vice President, Private Banker
NMLS# 1654534

124 E Court St
       Bowling Green, Ohio 43402

419.502.1086

Email Mortadha Hidoussi
I am committed to providing personalized financial solutions to high-net-worth individuals. I work diligently to understand the unique needs of each client and offer tailored financial solutions to help them achieve their financial goals.
I firmly believe in treating others with kindness and respect and making a positive impact in their lives. Giving back to the community is important to me, and I am dedicated to making a positive impact.
I earned my bachelor's degree in finance from the University of Toledo, and I currently reside in Sylvania, OH with my wife and two children.