Find a Relationship Manager

Search for a relationship manager near you by name, state, or county to schedule an appointment.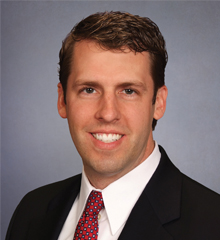 J. David Hoskins, CFP®
Vice President & Trust Officer

601 Scioto Street
Urbana, Ohio 43078


O: 937-653-1176

Email David Hoskins 
Franklin, Madison, Delaware, Union, Champaign, Logan, Miami, Montgomery 
I am a Certified Financial Planner TM with over 20 years' experience in banking, trust and investment management. I graduated with a B.A. in Finance and an emphasis in Investments at Cedarville University in Ohio. In my community, I am actively involved with Rotary Club, Financial Planning Association of Central Ohio, Leadership Champaign and Clark Counties, The Gathering of the Miami Valley and member of Southgate Church.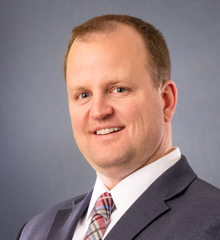 Jason Kuhnle, CFP®

Senior Vice President, Wealth Management Director

100 E. Water Street
Sandusky, Ohio 44870


O: 419-627-4662

Email Jason Kuhnle 
Cuyahoga, Erie, Ottawa, Summit
I am a graduate of Wittenberg University earning my bachelor's degree and earned my MBA from Bowling Green State University. I have over 15 years' of experience in the financial industry. A resident of Brownhelm Township, I stay active in the community as Athletic Director for St. Joseph School in Amherst, serve on the St. Joseph Athletic Association board and coach my sons' football, baseball and basketball teams.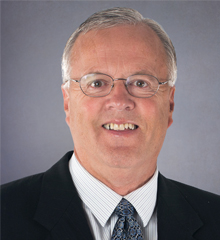 Bruce Leimbach
Relationship Manager

207 Milan Avenue
Norwalk, Ohio 44857


O: 419-744-3135

Email Bruce Leimbach
Crawford, Huron, Richland, Seneca
I have over 30 years of financial service experience and graduated from California State University Polytechnic, Pomona California, with a degree in Agribusiness Management. A resident of New London, I am a member of the Norwalk Kiwanis Club and the Ruritan Club of New London.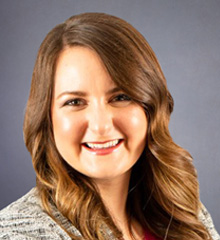 Tessa Steinemann
Assistant Vice President, Relationship Manager

 100 E. Water Street 
Sandusky, Ohio 44870

 O: 419-627-4610

 Email Tessa Steinemann
I have over 6 years of experience in the financial services industry and am a graduate of Sandusky High School, Denison University (Bachelor of Arts - Economics), and The Ohio State University (Master of Business Administration).
As a resident of Erie County, I serve on the board for Boys & Girls Club of Erie County and Firelands Symphony Orchestra. I am also an active member of the Sandusky Rotary and co-founder of the Fireland's Symphony Young Patrons.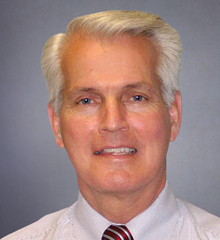 Steve Howard
Vice President & Trust Officer

 6400 Perimeter Drive
Dublin, Ohio 43016

 O:  
614.210.2437

Email Steve Howard
Delaware, Franklin, Madison, Union
I have over 30 years of financial services experience specializing in financial/retirement planning, investment, estate planning and fiduciary account administration.  I earned my bachelor's degree from Ohio State University and juris doctor from Capital University Law School.
I volunteer my time and expertise by serving on the Columbus Bar Association's Estate Planning and Probate Committees, the Ohio State Bar Association's Estate Planning, Trust and Probate Committee, the Nationwide Children's Hospital Professional Advisors Committee, the Columbus Foundation Advisors Committee and the Dublin Coffman High School Girls Booster Club.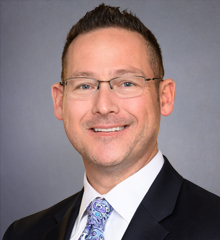 Thomas Palmer
Relationship Manager

 215 West Eads Parkway
Lawrenceburg, Indiana 47025

 O: 812.496.0736

Email Thomas Palmer
I have over 18 years of experience in the financial services industry and attended the American College of Finance.
A Resident of Lawrenceburg, I served as a two time Lawrenceburg Lions President and 12 year member, Board member of the Southeastern Indiana Regional Port Authority, Board Member of the Dearborn County Chamber Young Professionals, Chairperson of the Lawrenceburg Downtown Partnership and Board Member of the Southeast Indiana Chamber Foundation.  
No matches found. Please try again.