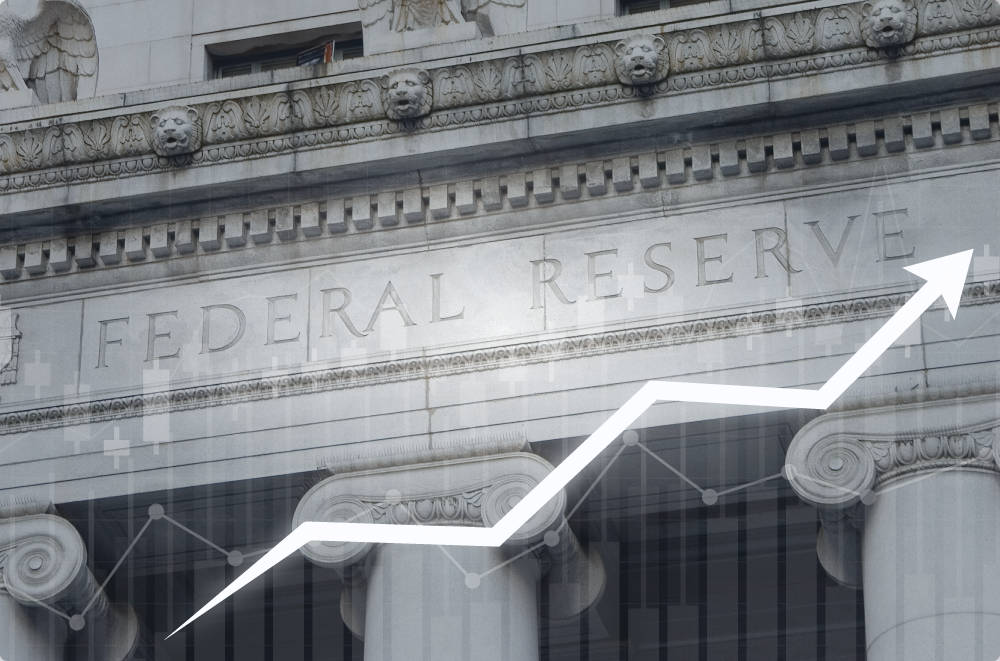 The Federal Reserve (Fed) has a profound impact on the economy and, by extension, your finances. One of the most important things the Fed does is set interest rates. Here's how it affects you:
When the Fed raises interest rates, it becomes more expensive to borrow money. This means that mortgage rates and other loan rates go up, as do credit card interest rates. Conversely, savers may also start to see opportunities to earn more interest on their deposits, although these increases are generally more gradual and lag the borrowing spikes. 
When the Fed lowers interest rates, borrowing becomes cheaper and savings accounts pay out less in interest.
The Fed may also have an indirect impact on the stock market. For example, when the Fed raises rates in an effort to reduce inflation, it slows down economic growth.  This can cause stock prices to go down in the short-term, since investors are worried about future profits.  The Fed will attempt to raise rates in such a way that it normalizes inflation without stalling the economy.  If successful, the market should respond favorably.
In short, the Fed's actions can have a major ripple effect on your finances. It's important to stay up-to-date on their announcements and understand how they might impact you. With that knowledge, you can make better decisions about your money.
And remember, we're always here to help you. If you have any questions about your finances reach out to your local Civista banker.
Civista also offers online learning modules to help you build your financial knowledge. Visit the Civista Learning Vault for course that matter to you, such as building an emergency savings, planning or retirement, buying a home and more.