Terrill and Ashley Vidale, founders of 2Deep Entertainment, Sapphire Aesthetics & Wellness LLC, C.T.K. Capital Group LLC, L.B.O.R Capital Group LLC, and L.B.F Capital Group LLC, are two entrepreneurs with a shared vision of bringing people together. Through their businesses in the entertainment, wellness, and real estate industries, they are able to create spaces where all people can feel welcomed.
At the heart of their businesses lies a powerful story of resilience. From being homeless to a thriving businessman, Terrill attributed his drive for success to his experiences as a child. Now, together with his wife Ashley, Terrill continues to build their growing empire.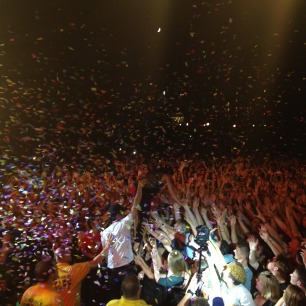 The couple founded 2Deep Entertainment in August 2013. For close to a decade, 2Deep Entertainment has sought to encourage positivity and prosperity through live entertainment. The company has produced concerts in 22 states across the country and offers artist bookings, event production, and custom experiences for its clients — specializing in logistics, event management, and event execution.
In 2020, the pandemic caused both Ashley and Terrill to pivot their business model in order to stay successful during this difficult time. Their resilience and entrepreneurial spirit allowed them to grow where others may have lost their footing; branching out into the real estate industry.
When asked about their experience as entrepreneurs Terrill said "Entrepreneurship is not for the weak of the heart. You have to surround yourself with the right people and make sure you have the right players on your team - like Civista Bank. You need people who believe in your vision."
When starting their real estate business, the couple reached out to Civista Bank. The Civista Team was able to sit down to understand their overall vision and business goals. In addition to Bob Katitus, SVP, Regional Market Executive and Nate Marshall, VP, Commercial Lender, other team members — like Debbie Kellner, VP, Private Banker — were brought together to support all of the Vidale's financial goals.
During the last two years, Terrill and Ashley have been able to grow their real estate business and now own 200 units with tenants from across the commercial, industrial, medical, and financial industries.
Now that entertainment has been able to bounce back during post-pandemic times and thanks in part due to this couple's creative thinking skillset when facing difficult situations head on; Terrill and Ashley continue to look for ways to grow.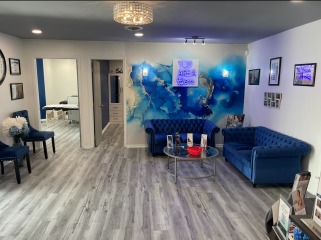 In June 2022, they opened Sapphire Aesthetics & Wellness LLC to focus on all aspects of wellness — an inclusive and skin-inclusive experience where everyone is treated like a gem. Sapphire Aesthetics & Wellness offers Botox, fillers, hydrafacials, IV infusions, body sculpting, and medical weight loss — all with personalized attention.
"I never had a business mindset," admitted Ashley. But during the pandemic, the Board-Certified Family Nurse Practitioner, she saw a business opportunity to open her own wellness clinic. Even if she was afraid of taking on a new venture she stated, "I'm going to do it afraid," and was determined to be successful.
Sapphire Aesthetics & Wellness takes a different approach to the industry. "We don't just treat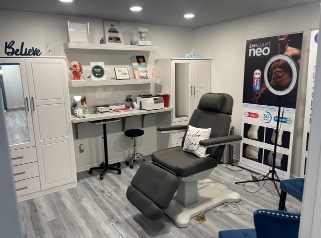 people. We enhance their beauty. We take the time to sit down with each of our clients and educate them about the services we offer in a pressure-free, welcoming environment," explained Ashley.
With Civista's help, Sapphire Aesthetics & Wellness and L.B.O.R Capital Group, the couple's real estate company, will be expanding with the addition of the Prosper Center. A new plaza, located at 15 Boardman Canfield Road, Youngstown, OH 44512 and anchored by Sapphire Aesthetics & Wellness.
"Civista's been a great partner - they have the vision and the belief in their customers." – Terrill and Ashley Vidale.
Terrill and Ashley Vidale are great examples of how having the right people on your team and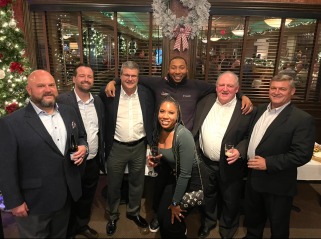 believing in yourself can lead to success. Their story is an inspiration for entrepreneurs everywhere that success doesn't come easy but when combined with passion, hard work, and dedication - absolutely anything is possible!
"With God all things are possible."  – Terrill and Ashley Vidale.