Civista Bank Announces Beachwood Branch Opening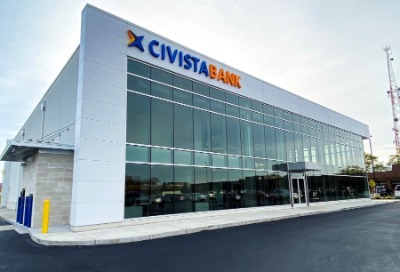 Sandusky, OH (October 25, 2019) – Civista Bank is pleased to announce the opening of a new branch in Beachwood, Ohio located at 3723 Park East Drive. This branch will open on October 28th, 2019 with a Grand Opening to follow in early December, 2019. Civista's current Mayfield Heights, Ohio loan production team will be relocating to the new full service branch. The Beachwood office will provide a wide range of products and services to customers in the Greater Cleveland area. In addition to personal checking and savings account products, Civista will offer a variety of borrowing options for individuals and businesses, business account and treasury management solutions and wealth management services.
"We are excited to grow our presence in Northeast Ohio and the Greater Cleveland area. At Civista, we understand the importance of having strong communities and we look forward to investing, serving and becoming a part of the Beachwood community," said Civista Bank CEO and President, Dennis G. Shaffer. 
According to Civista Senior Vice President and Regional Market Executive, Bob Katitus, the Beachwood branch's retail banking customer service team will be led by Harvey Smith, Assistant Vice President and Retail Market Leader. Smith has over 20 years of banking experience and is a volunteer in the local community.
The new branch will be located near the Harvard and Chagrin interchange and minutes away from Interstate 271. Business hours will be Monday through Friday from 9:00 a.m. to 5:00 p.m. The location will have a 24/7 accessible ATM, as well as a drive-thru that will be open during normal business hours.