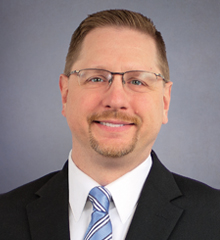 Sandusky, Ohio (February 5th, 2020) – Civista Bank welcomes Carl Kessler as Senior Vice President, Chief Information Officer. He brings over 25 years of experience with technology and cybersecurity to the Civista team; having served nearly 20 of those years working in the banking and financial industries. Throughout his career, Kessler has worked closely with banks and fintech companies to develop and deploy market-leading solutions. He has developed enterprise-wide technology strategies, focusing on increasing productivity and improving bank capabilities to provide valuable products and services to customers. He has also created and administered industry-leading information security programs.
"As the bank's Chief Information Officer, Carl will lead the company's technology-based strategies," said Civista Bank CEO and President, Dennis Shaffer. "His expertise will be an invaluable addition to our team as we continue our efforts to provide innovative solutions and positively impact the Civista customer experience," added Shaffer.
Kessler graduated from Ohio University with a Bachelor of Science in Journalism. He is active in his local church, St. Vincent de Paul, and currently resides in Avon, Ohio.