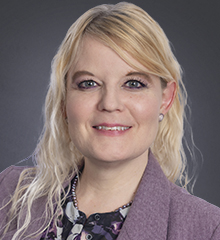 Christina Gardner
Senior Mortgage Lender
NMLS#: 1077255




100 E. Water Street
       Sandusky, Ohio 44870

O:  419.627.4534           

Email Christina Gardner
With over 20 Years of experience in the banking industry, I am committed to working hard to help you achieve your dreams of homeownership. I am a graduate of Sandusky High School and attended Terra Community College. I reside in Sandusky and am a member of the Erie County Chamber of Commerce, Erie County Realtors Association and the Erie County Homebuilders Association.

Mortgage Application - Getting Started
Start your mortgage application by creating your user login below. You can save your application at any point and then log back in to finish before submitting your application. Please use your best estimate if you do not have all the information.
Please use Google Chrome, Safari, Edge, or Firefox for the best experience.
Information for all borrowers including:
Social Security

Contact & employment information

Best estimates of income, assets, and liabilities
Toggle accordion content
Once you submit the application
Guide you through the loan process

Complete your loan application package

Help you select the best program and interest rate