Break It or Build It: Financial Habits for the New Year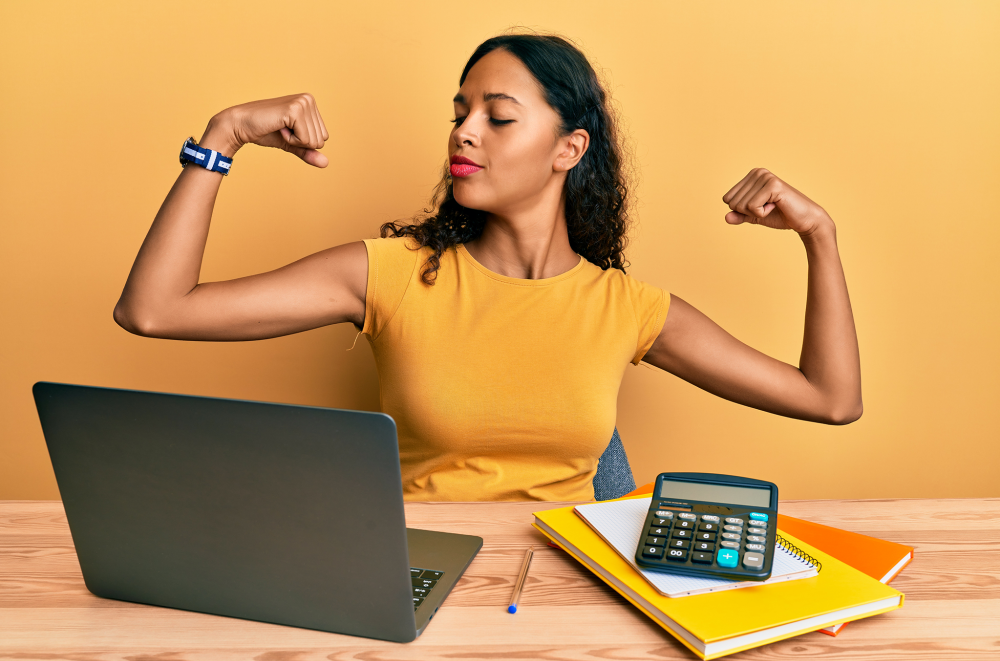 The new year is a great time to set resolutions and begin building healthy financial habits. While it may be tempting to make unrealistic or overly ambitious plans for the year ahead, it's important to remember that small, achievable goals can have a big impact on your overall financial health. Building good habits and breaking bad ones is essential for your long-term financial success.
So, what are some of the worst financial habits that you need to break?
Break It: Spending more than you earn
Living beyond your means is one of the most dangerous financial habits. When you put purchases on credit cards or take out loans to fund your lifestyle, it can be difficult to get out of debt and build savings.
Build It: Following a realistic budget
Creating a realistic budget is one of the best ways to achieve your financial goals. When you have a budget that reflects your actual income and expenses, you are less likely to overspend or fall into debt. So, make sure to sit down and create a budget that works for you in the new year.
To learn more about budgeting and Civista's Financial Tools check out the How to Jump-Start Your Budget blog post.
Break It: Taking on too much debt
Taking on too much debt can quickly become a financial nightmare. When you take on more debt than you can handle, it will be difficult to pay it off.
Build It: Paying more than the minimum payment
Whenever you can, try to pay more than the minimum payment on your debts. This will help you pay off debt quicker and save on interest payments. Most importantly, make sure you pay more than the minimum payment on your credit cards. This can help keep your debt from compounding. Not only does it help you pay off debt quicker, but it can also help you build good credit.
Break It: Declining 401(k) or other retirement fund participation
If you just put your money in a savings account and never consider investing it, you miss the potential for long-term growth. Building wealth requires you to make your money work for you, not just to save it.
Build It: Taking advantage of 401(k) plans and other investment options
If you have access to a 401(k) plan, this is an excellent way to build your wealth. Not only will you be able to take advantage of tax breaks, but you can also start building savings for retirement.  Your company may even provide a matching contribution.  Don't miss out on that money for your retirement! There are also plenty of other investment options available - from stocks and bonds to mutual funds and ETFs and even real estate. *
To learn more about investing visit our Civista Learning Vault's Investor Education Course.
Break It: Manually paying bills
Manually paying bills and tracking your finances can be time-consuming and lead to mistakes. Automating your finances is one of the best ways to make sure you're staying on top of your budget, your bills are getting paid, and your savings is growing.
Build It: Utilizing Financial Tools and Apps
You can set up direct deposits, automatic payments, and more to make managing your money easier. There are also plenty of great financial tools and apps that can help you stay on track with your budget.
To learn more about Civista's Financial Tools and automating your finances visit the 7 Digital Banking Tools to Help You Bank Smarter, Not Harder blog post.
Break It: Choosing (you fill in the blank) vs a deposit to your emergency savings
Car repairs, broken appliances, medical expenses. They happen! Having an emergency fund is essential for any financial plan. When you don't have a rainy-day fund, unexpected expenses can create a financial burden and cause you to go into debt.
Build It: Planning for the future
It's important to plan for your future, both near and long-term. Putting money aside for emergencies, next year's holiday spending, retirement, your or your children's education and other future goals can help you stay on track and make sure you're able to reach your financial goals.
Learn more about building an emergency savings fund, planning for retirement, and financing higher education.
Start the new year off right by breaking bad financial habits and building good ones. With the right tools, budgeting, and planning, you can have a great year financially and be well on your way to achieving your financial goals.
Additional Resource: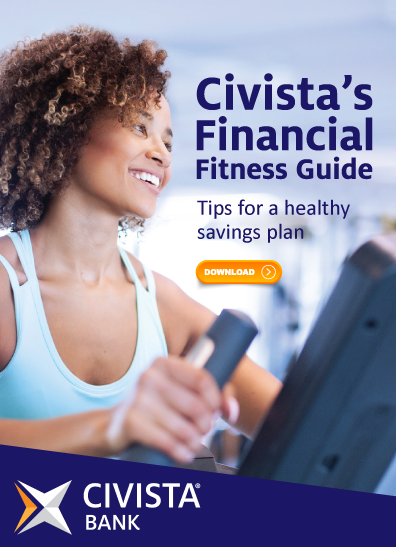 Investments products are Not FDIC Insured | Not Bank Guaranteed | May Lose Value
Not Insured By Any Federal Government Agency | Not A Bank Deposit