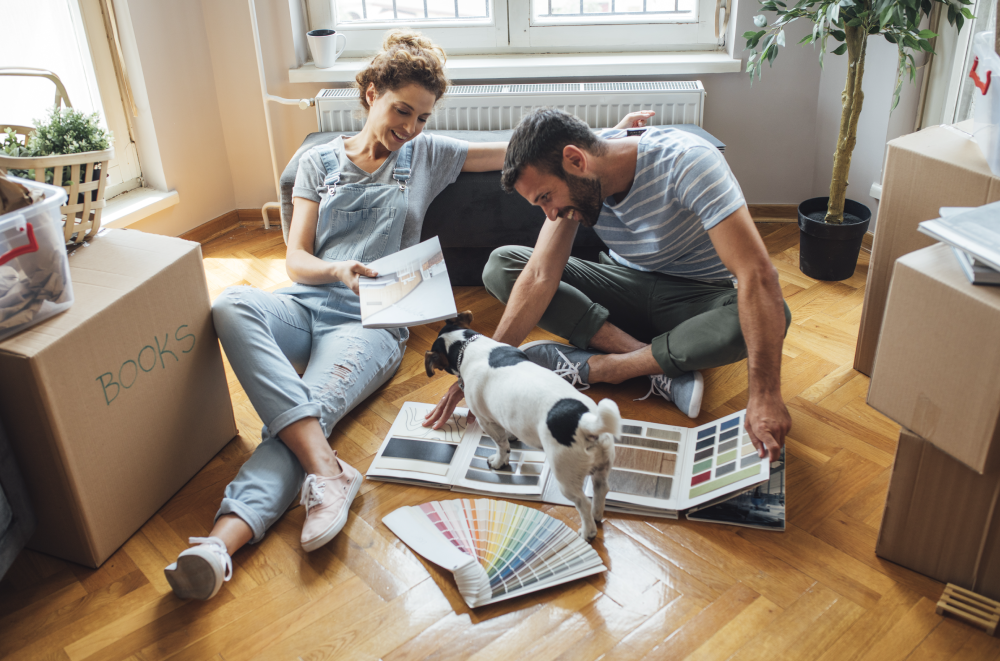 Getting ready for a home improvement project can be overwhelming, leaving many homeowners wondering where to even begin. Whether your next project is a quick DIY or a complicated remodel, we have a few steps you can take to get prepared.
Start with a Brainstorm
Maybe you already know what improvements you want to make, but if you have multiple projects on your list, starting with a quick brainstorm can organize your thoughts and make sure everyone involved is on the same page. Consider your wants versus needs — what improvements make the most sense to tackle now and which could be saved for a later date. Take the time to consider the full scope of your project. This process can help you hone in on your main focus and eliminate other distractions.
Do your Research
Doing a little digging into what your project will involve early on can save you time and money in the long run. Review various sites and consult local experts to learn more about all aspects before diving in. If you're not planning on doing the work yourself, request multiple estimates from local professionals. Review their ratings and customer testimonials, as well as their availability and timeline for completing the project.
Form a Budget
You probably already have a rough dollar amount in mind that you think your project will cost, but there may be some expenses that you haven't considered. When forming your budget, think about the cost of materials, design, permits, labor, and clean-up — in addition to adding some cushion for unexpected expenses.
As you finalize your budget, you may also want to consider how this improvement could increase the value of your home. It may be worth spending more in some areas while remaining frugal in others to get the most return on investment for your project. For example, HomeAdvisor.com suggests you should spend between 5-15% of your home's value when remodeling your kitchen. Sticking to this range will keep you from spending more than the project could potentially add to your home's worth.1
Finance Your Project
There are a variety of options for financing your home improvement project. Consider all of your options and which makes the most sense for you. Some popular options include home equity lines of credit, credit cards, and personal loans. Learn more about popular home improvement financing options in our Fall Home Improvements blog post.