Civista Wealth Management has been GIPS® Certified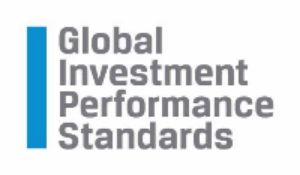 Civista Wealth Management has been verified compliant with The Global Investment Performance Standards (GIPS®) for the period of January 1, 2005 through December 30, 2018 by Alpha Performance Verifications Services of Richmond, Virginia (www.alphaverification.com). GIPS® compliance certification is conducted annually.
To obtain a complete list and description of the Civista Wealth Management composites, please contact Frank Sudal at 614.210.2438 or fpsudal@civista.bank; or write Civista Wealth Management, 100 E. Water Street, Sandusky, OH 44870. Civista Wealth Management is the trust division of Civista Bank. Civista Wealth Management claims compliance with the Global Investment Performance Standards (GIPS®).

GIPS® standards were established 20 years ago by the CFA Institute (Certified Financial Analyst) to ensure fair representation and full disclosure by investment managers in quantifying and presenting investment performance. Investors benefit from the standardized reporting practices which allow them to easily compare the track records of investment managers throughout the world.