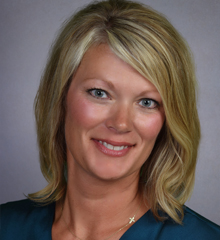 Amber Mollaun

Vice President, Treasury Management Officer



92 Walnut St.
       Lawrenceburg, Indiana 47025      

O: 812.496.0460          

Email Amber Mollaun
With nearly 20 years of experience in community banking, I am committed to providing genuine service and treasury management solutions for my clients' business needs.  I'm a lifelong resident of Lawrenceburg, Indiana where I live and play!  I graduated from Lawrenceburg High School and attended Northern Kentucky University.  Outside of work, I enjoy vacationing and creating new experiences with my family.  I love serving others and volunteer at St. Lawrence Church and School.
Charlene Bonsignore

Vice President, Treasury Management Officer



6400 Perimeter Drive
       Dublin, Ohio
43016

O:
614.210.2417

Email Charlene Bonsignore
With over 20 years' experience in the financial industry, I am committed to listening to the needs of my customers and providing value-based solutions to benefit their businesses and align with their financial goals.
I earned my Bachelor of Arts degree from the State University of New York at Potsdam and currently reside in Columbus, Ohio. I am active in my community and volunteer at numerous church event as well as a long-time volunteer for Camp Ta-Kum Ta; a camp that supports children who have or have had cancer and their families. 
Gregory E. Stehlik
Vice President/Treasury Management Officer



92 Walnut St.
       Suite 104, Westlake, OH 44145      

O: 216.342.7175        

Email Greg Stehlik
With over 20 years' experience in the business banking industry, I am committed to helping my clients grow their business by providing solutions to maximize their efficiency and reach their financial goals.
I graduated from Tiffin University and currently reside in Bay Village, Ohio. I enjoy spending time outdoors and have a passion for my family, friends, and community.