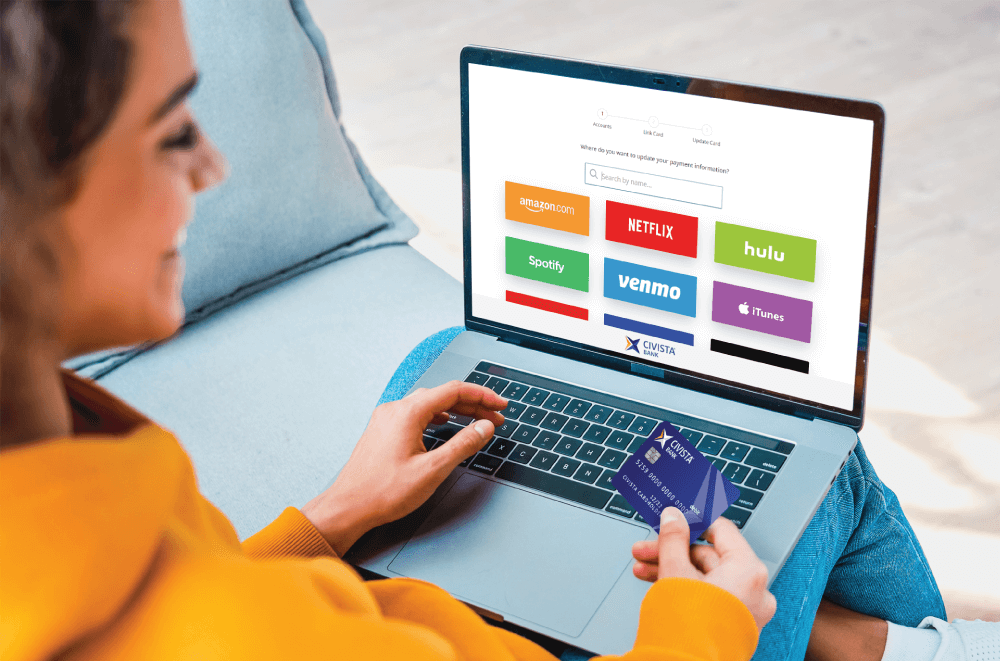 Streamline your Netflix, Amazon, Venmo and other online accounts* with Civista CardSwap. CardSwap is a convenient, secure and easy-to-use tool that allows you to update your payment info with your streaming and subscription services, as well as many of your favorite online retailers – in a single spot.
Key Features and Benefits
Eliminate the Hassle – This tool eliminates the need to log into each service, subscription, or online retailer to update your payment information.
Save Time – Easily update a lost, stolen, or expired card or simply change your preferred card for your online accounts in one place, at the same time.
Works with your Favorite Brands – CardSwap works with over 60 popular streaming and subscription services and online retailers, with new ones being added all the time.
Never Forget a Service – CardSwap will remember the accounts and services you have connected to your preferred card within your dashboard. You can easily connect more subscription and services in the future. And when it's time to update your payment info – CardSwap will do the rest.
Free to Use – CardSwap is free and easy to use with no additional apps to download or logins to remember. Simply access the CardSwap feature from your digital banking portal.
Getting Started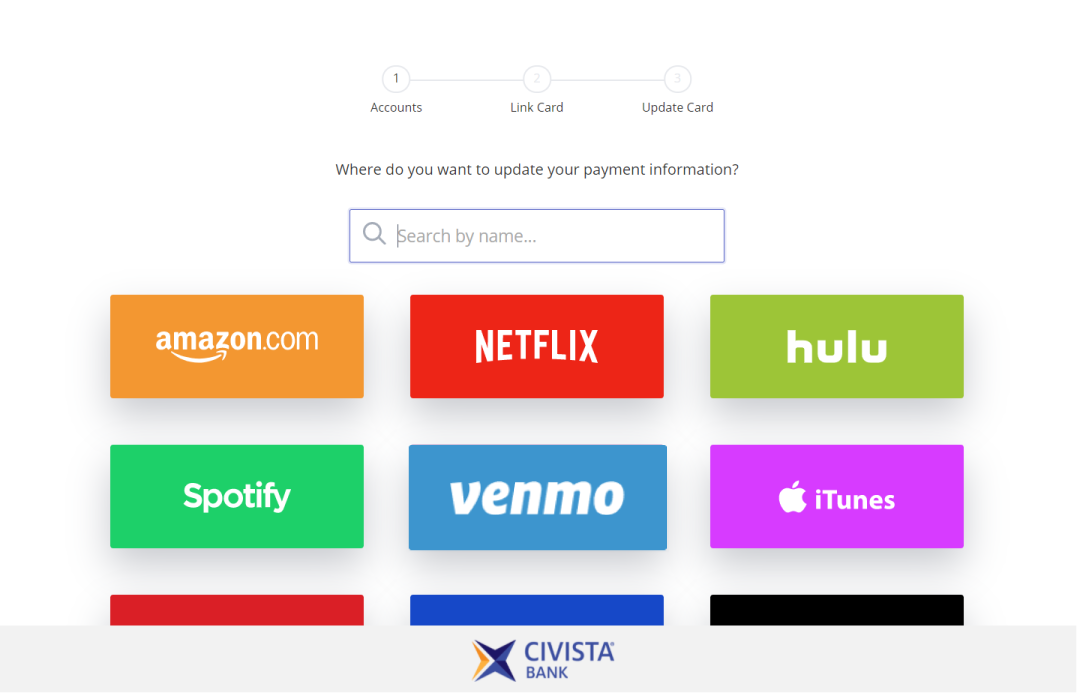 CardSwap can be found within your Civista Digital Banking, under the 'Manage Cards' menu. Simply click on CardSwap and 'Get Started' to begin.
Select all of the accounts you'd like to link to your preferred card. You will be asked to provide credentials for each account to allow CardSwap to update your information. After connecting your accounts you will then enter your debit or credit card information.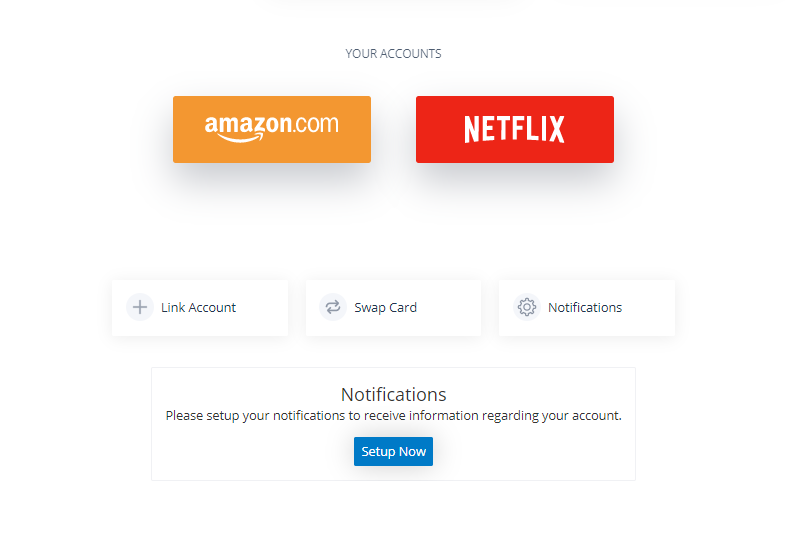 Once you've enrolled in CardSwap, you can easily go back to your CardSwap dashboard to link additional accounts, set up notification alerts and swap your preferred card as needed.
Frequently Asked Questions
Toggle accordion content
How long does it take a card to be updated with a vendor?
Allow 24 hours for the payment info to be updated. In many instances it takes only a few minutes to see changes. Many vendors will notify you by email to inform you that your payment information has been updated.
Toggle accordion content
What kind of payments can I use in CardSwap?
You can use any debit card or credit card as your preferred payment.
Toggle accordion content
I currently use my debit card to pay for some services and my credit card to pay for other services. Can I use both in CardSwap?
Yes, you can upload multiple debit and/or credit cards to CardSwap and designate which services you would like associated with which card.
Toggle accordion content
Is CardSwap available on the Civista Mobile Banking App?
Yes, you will have the same experience across all of your devices.
Toggle accordion content
I have accounts with several of the vendors in CardSwap but all are billed through a third-party site. Can I still add them to CardSwap?
Many services can be billed through third-party sites such as Apple/iTunes and Amazon. You will not need to add each of the vendors in CardSwap; you will only need to add the third-party vendor through which your services are all billed.
Toggle accordion content
What happens if I delete a service from my CardSwap dashboard?
You will no longer be able to update payment information for that account within CardSwap. Please note that deleting an account from your CardSwap dashboard does not remove your payment information from that account. To remove your payment information you would need to log into that account.
*The listed companies are not sponsors nor endorsers of this product