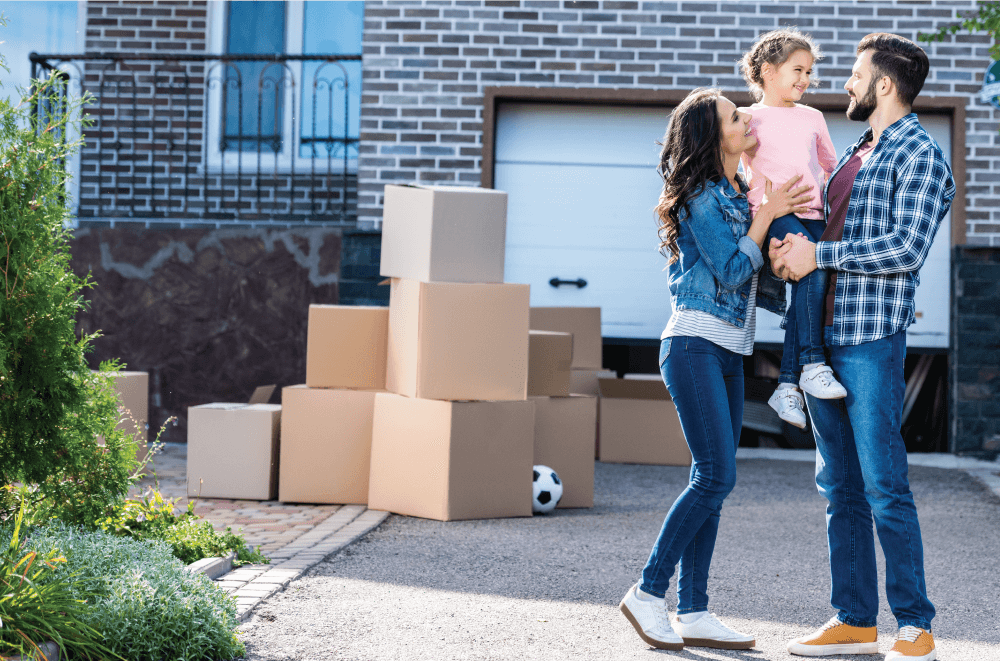 Buying a home is a huge financial commitment and one of the largest purchases many people will make. Oftentimes the home buying process can feel overwhelming, especially if you don't know where to start. But don't worry — the Civista team has a few easy tips to help get you started on your journey to homeownership.


Think About Your Budget
When setting your budget for a new home, consider more than just what monthly payment you and your family can afford. The upfront and ongoing costs of homeownership may surprise many first-time homebuyers.
Upfront cost may include:
0%–20% for a down payment
2%–5% for closing costs
$200-$600 for inspections
For example, if you put 10% down on an $85,000 home, you could have between $10,000 and $13,000 in upfront expenses. 
Ongoing costs may include:
Mortgage payments
Maintenance and repairs
Utilities
Property taxes
Homeowner's insurance
Mortgage insurance
These are all things to take into consideration when setting your budget and can help you make the right decision for you and your family.


Explore Your Loan Options
Home loan programs often offer fixed rate and adjustable rate loans.
Fixed rate loans offer the stability of a fixed payment amount throughout the term of the loan. This might be right for you if you plan to be in your home for a longer period of time or want to know the payment through the life of the loan.
Adjustable rate mortgages (ARMs) start with a fixed rate and then, after a set time period, can change the interest rate of the loan up or down with market rates. Caps are placed on adjustments to protect borrowers from extreme changes. This might be right for you if you are looking for a lower monthly payment initially or plan to stay in your home for a shorter period of time.


Schedule a Pre-Qualification Consultation
Schedule a free pre-qualification consultation with a Civista Mortgage Lender. Our specialists can talk with you and help calculate a payment you can afford before you start shopping for a home.  Our loan experts can also answer any questions you may have about the home buying process, discuss available purchase programs, and match you with the mortgage option that best meets your financing needs.
Don't forget to ask your lender about Civista's down payment assistance options.
Down Payment Assistance Programs
Saving for a down payment is a big undertaking and often a major hurdle to buying a home. Civista offers various homebuyer assistance opportunities including no-to-low down payment programs and homebuyer grants like the Civista Community View Home Loan.
To learn more, download Civista's First-Time Homebuyer's Guide, visit Civista's Considering Homeownership Online Course or contact a Civista Mortgage Lender near you.
Get Your First-Time Homebuyer's Guide for More Tips and Resources to Help With Your Journey to Homeownership