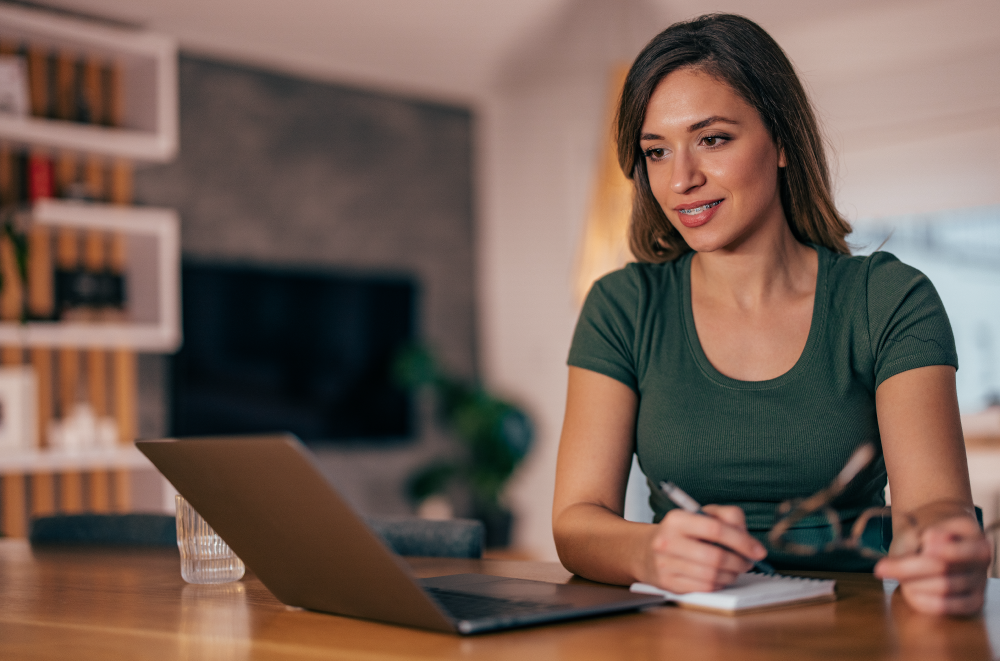 Your credit score can affect many aspects of your life from getting a mobile phone plan to applying for a mortgage. The higher your credit score, the more opportunities you may have to obtain credit with favorable terms. Building and improving your credit score is important to your financial wellness if you plan to utilize credit for future purchases like for a car or home.
Review Your Credit History
The first step to improving your credit is to understand your current credit situation. You can review your credit history by requesting a free credit report annually from each of the three credit bureaus – Equifax, Experian and TransUnion. Check these reports for accuracy. Typically, they include information about how you've managed your credit accounts, including the types of accounts you have and your payment history.
Surprisingly, your credit report might not provide you with your actual credit score. To find your score, you may look to your credit card, loan or other financial statements, purchase your score directly from one of the three credit bureaus or utilize a credit score service. 
Once you've reviewed your credit reports, continue to monitor your credit on a regular basis.
| | |
| --- | --- |
| | You can protect yourself from scammers trying to open fraudulent accounts by freezing your credit. When you want to apply for new credit, simply contact the credit bureaus to lift the freeze. This is a free service offered by the credit bureaus – learn more: Equifax, Experian, TransUnion.  |
Get a Handle on Your Bills
Your payment history has a major impact on your credit score. Make sure to pay your bills and current loan or credit card payments on time. An easy way to make sure you don't miss a payment is to automate the process. Many loan and credit card servicers allow you to enroll your accounts in auto-pay.
Your Civista Digital Banking also has many tools to help you manage your payments.
Pay a Loan - Set up recurring payments for your Civista loan from the 'Pay a Loan' option.
Pay Bills & People – Make payments and set up recurring payments for your bills and even people from the 'Pay Bills & People' option.
CardSwap – Don't miss a payment - swap out a lost, stolen or expired card with Civista's CardSwap. Update your preferred payment card on file for popular online retailers and subscriptions services like Netflix, Amazon and even Venmo.
Civista Credit Card – Access your Civista Credit Card to make payments from your 'Manage Cards' menu.
| | |
| --- | --- |
| | You can link your accounts at other financial institutions, including credit card servicers, within your digital banking. You can monitor your non-Civista deposit accounts, loans and lines of credit all from your digital banking dashboard. |
Paying Down Debts
Another factor that plays into your credit score is your amount of debt you have. There are two key concepts you should know when it comes to your debt; Debit-to-Income (DTI) ratio and used vs available credit.
Your DTI ratio is used by many financial institutions to determine if you have too much debt and help them make the decision on whether to lend to you. Simply, your DTI ratio is your monthly payments divided by your monthly income. You'll want to aim for a DTI ratio of 36% or less.
Your used credit vs available credit is, just as it sounds, the amount of credit you have used vs what you still have available to you. People who use less of their available credit are considered lower risk and may receive a higher credit score. A general rule of thumb is to only use 30% or less of your available credit.
If you are utilizing more of your available credit than is ideal, focus on paying down some of your debt. This can help improve your credit score and may make you look more appealing to potential lenders.
Improving your credit score can take time, but is important to your financial health, especially if you're looking to buy a home or other large purchase in the future. A better credit score could mean more favorable terms and less money spent on interest. To learn more about your credit score visit the Civista Learning Vault's Credit Scores and Reports online course. You'll learn additional tips about why establishing and maintain strong credit matters.