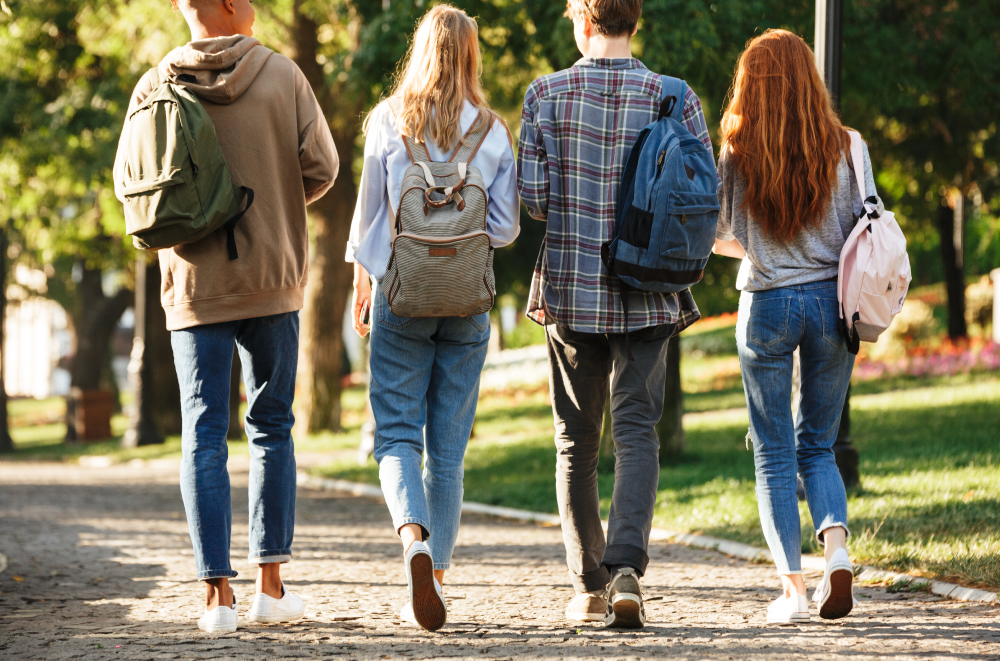 Are you college bound this fall? For incoming freshman to experienced seniors, the fall semester marks the end of summer and a return to lectures, assignments, and exams. Whether you'll be moving back to campus or taking courses online, we have some helpful tips to keep you less stressed about your finances and focused on your education.
1. Create a budget
Review your finances. What sources of income do you have? Student loans, financial aid, help from your parents or a job? Then, think about your expenses – such as items for your dorm, books, food, toiletries, bills, entertainment, etc. Next, create your budget with realistic goals in mind.
Your Civista Digital Banking provides you with free Financial Tools — including a budgeting tool1.  With the budget tool you can auto-generate a budget based on your spending or create a new budget from scratch.
Learn more about creating a budget by visiting Civista's "How to Jump-Starting Your Budget" blog post and our learning course - Budget Hacks for College.
2. Open a Student Free Checking Account
Open your Civista Student Free Checking Account to help keep your finances organized. Your checking account and your savings account will help you categorize your money and make sticking to your budget easier. Not to mention your checking account provides you with convenient and secure ways to access your money including direct deposit, Civista Debit Mastercard® with digital wallet compatibility and expanded ATM Access. You can even add your debit card or checking account to popular direct payment apps like Venmo or PayPal.
3. Track your expenses
Track your expenses to make sure you're sticking to your budget. It can be very easy to lose track and go overboard on entertainment, food and other "want" expenses.
Civista Digital Banking's Financial Tools can help you by automatically categorizing your spending for your Civista accounts and other non-Civista accounts you've link. You'll be able to easily review your spending and visually track your progress all from your digital banking dashboard.
4. Simplify your banking
6. Look for ways to save
Textbooks can be very expensive. Look for a used version of your book to save money or even download an electronic version for a reduced price.
You can also save when it comes to your dorm room. Look for used items, such as refrigerators or microwaves, to help cut expenses.
7. Be aware of compound interest
Compound interest can make getting into debt extremely easy and make getting out of debt extremely hard. Keep this in mind when taking on credit card debt. Make sure you pay off your credit card balance in full every month. This can help you build your credit score, while keeping you from accruing compounding debt. If you choose to open a credit card, pick one that benefits you. Learn more about Civista's credit card options.
Also, consider paying extra towards your student loans. Paying off accruing interest on any unsubsidized loans you may have can help keep that debt from increasing when it's time to start making payments.
For more financial tips check out Civista's Learning Vault. The Learning Vault has quick and easy online learning modules to help you build your financial knowledge.
1Standard wireless carrier charges may apply. Specific services may require separate enrollment.