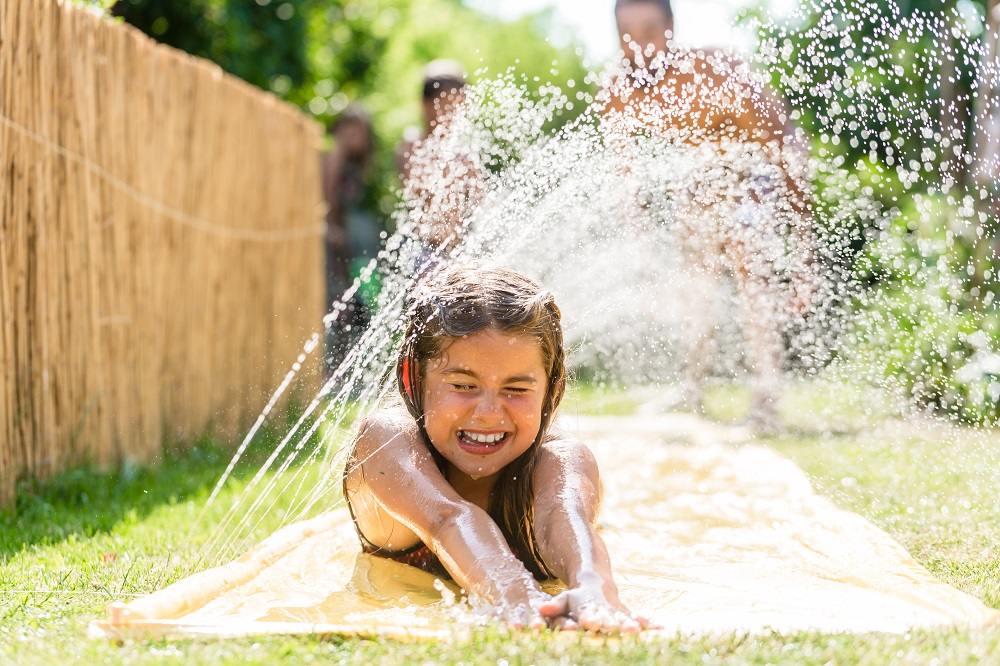 As you and your family look forward to some much needed R&R you may be considering a summer staycation. Staycations are a great vacation option that can save you money without sacrificing on fun! Our local communities have tons of exciting ways for you to spend your summer vacation on a budget. Here are a few of our favorite summer staycation options.
Explore
Take a day trip and explore some of the local destinations that you've been too busy to give a chance. From local boutiques, farmer's markets, street fairs, community events and even new restaurants, there are so many options to add some excitement to your trip. You can also visit your state's tourism website for special events that may be going on near you, as well as other ideas for your staycation. Here are few local tourism sites:
Discover the Outdoors
Enjoy the summer weather and take your adventure outdoors. Go for a hike at a local trail, take a bike ride or try your hand at camping — even if it's just in your backyard. A change of scenery can be just what you need to reset and relax.
Make a Splash
Fun water activities are a staple of summer. There's so much you can do from boating, canoeing, and kayaking to fishing or spending a day at the beach.  If you're looking to stay closer to home, water balloons or a slip n' slide make fun activities to occupy the kids while you sit back and relax by the pool.
Hangout at Home
Sometimes a staycation can truly be a stay-cation. Hangout at home and enjoy your free time with family and friends. Learn a new game – Pickleball anyone? Have a cookout or fire with s'mores and friends. Or if you're looking for something more quiet and laid back, read a book or take an online course to learn a new language or skill.
No matter if you're on the go or relaxing at home, a Civista checking account is here for you this summer. Civista's Star and Compass checking accounts offer premium features, including access to BaZing Benefits. BaZing can make your staycation even more affordable with local and national shopping, dining and travel discounts. BaZing also offers Roadside Assistance and cell phone protection if your road trip runs into a few bumps along the way. 1, 2
In addition to BaZing, learn more spending tips for wherever you choose go this summer with Civista's Summer Adventures Spending Guide.
For more information about Civista's checking account options and features visit https://www.civista.bank/personal/bank/checking.
1 Subject to additional terms and conditions.
2 Insurance products are:  NOT A DEPOSIT.  NOT-FDIC INSURED.  NOT INSURED BY ANY FEDERAL GOVERNMENT AGENCY, NOT GUARANTEED BY THE BANK.