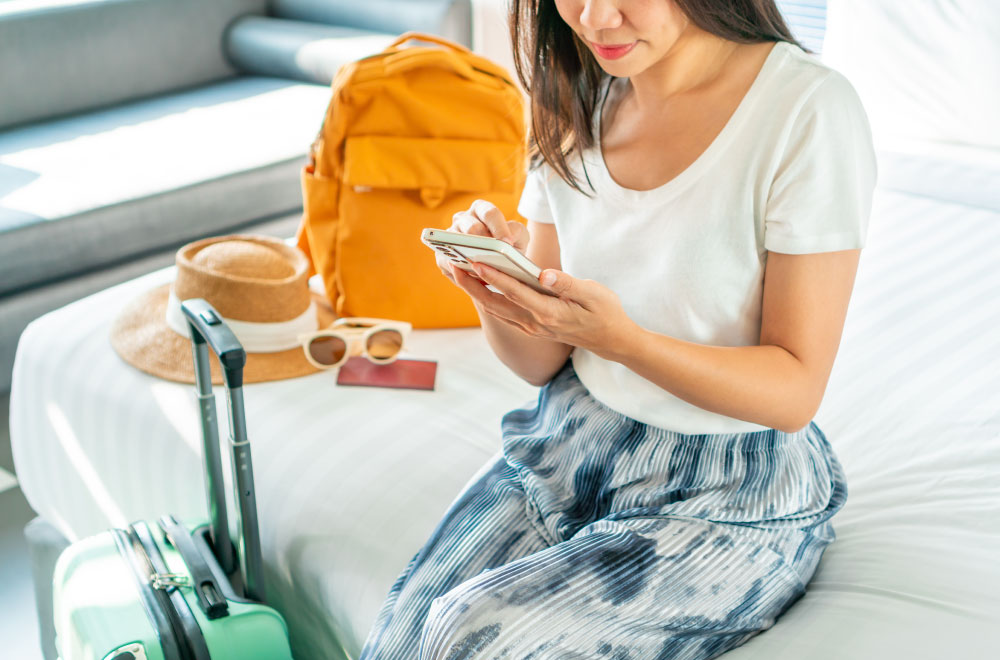 Summer vacations are an exciting time for many people, but it can also be a stressful time if you're not careful with your finances. With the rise of digital payments and mobile banking, it's easier than ever to keep track of your money while on the go. However, there are still some risks involved when traveling this summer that you need to look out for. Civista has some tips to help you ensure your financial information stays safe during all your travels, near or far!
Protect Your Money With These Travel Tips
Make Use of Your Civista Digital Banking Mobile App: Civista's mobile app allows you to access your accounts from any location, allowing for quick and easy transactions, as well as on the go account monitoring. Be sure to protect your device with a secure passcode.
Additionally, enable biometric authentication for your Civista mobile app, like Touch ID or Face ID.
Add Your Civista Debit Card to Your Digital Wallet: Digital wallets provide an extra layer of security when making purchases. When you use your Civista Debit Mastercard within your digital wallet, a unique virtual card number is created for the transaction - keeping your card details private.
Set Up Security Alerts: Within your Civista Digital Banking, you can enable various security alerts to let you know when your account has been accessed. You can also set up customized alerts to notify you when a transaction comes through on your account. This will allow you to monitor your account and act quickly if there is an issue, limiting the potential damage caused by fraud or theft.

You can also enroll in Civista FraudEYE text alerts by texting 'CIVISTA' to '47334'. Civista continually works to detect potentially fraudulent activity on your debit card with 24/7 monitoring. Civista FraudEYE alerts you by email, phone, or text. Enrolling in text alerts allows Civista to quickly communicate with you and suspend or reactivate your card if necessary.
Learn more about Civista FraudEYE alerts.

Choose Secure Wi-Fi Networks When Traveling: Public wi-fi networks can be very convenient when traveling but also pose a risk, especially if not properly secured. Before connecting to free public wi-fi networks, make sure that the network is password protected.
Additionally, avoid shopping, banking, or doing other activities them expose your sensitive information over these connections whenever possible.
Disable Your Debit Card in Your Civista Mobile App When Not in Use: Select Debit Card Controls to turn your card on and off instantly.
Traveling this summer can be a fun and exciting experience, but it's important to make sure that you keep your money safe and secure. By utilizing your Civista Digital Banking mobile app, your digital wallet, security alerts, and secure wi-fi networks you can help protect your financial information from fraud or theft while traveling.