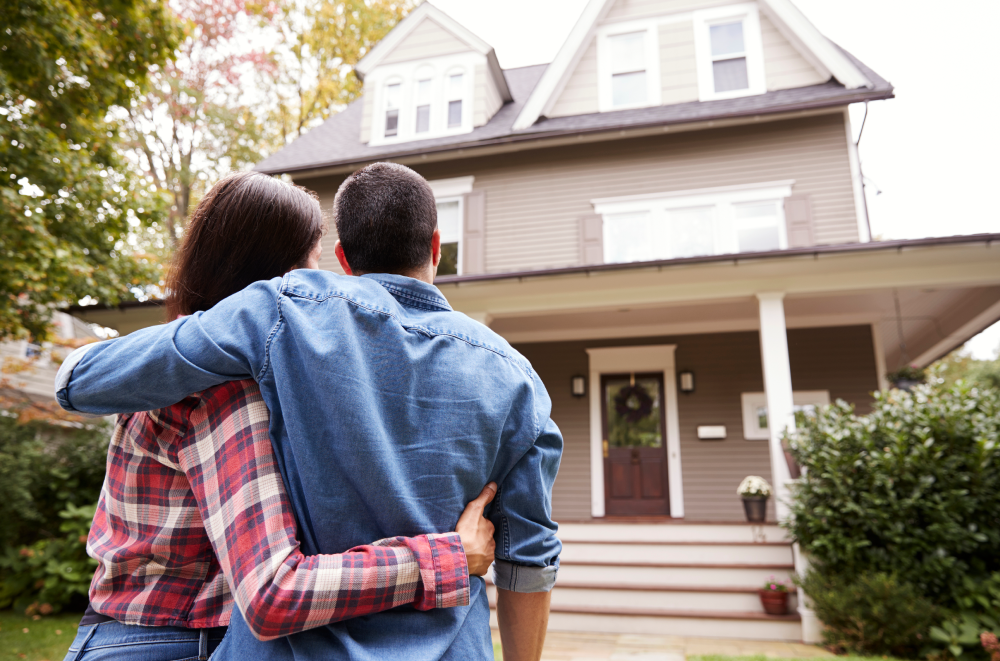 It's no secret that the housing market is competitive right now. If you're looking to buy a home, it can feel like you're up against impossible odds. But don't give up! There are still ways to get ahead in the race for your dream home. Here are our top tips for buying a home in a competitive market:
Save up for a down payment. The more money you can put down on your home, the better. A larger down payment can give you greater buying power. Having at least 20% down can also help you avoid paying mortgage insurance.
Start putting away as much money as possible now so you'll be ready when the right house comes along.
If you can't come up with a large down payment on your own, you might be able to get help in the form of a gift from a family member. Another option is to look into down payment assistance programs. Civista offers no-to-low down payment programs, as well as homebuyer grants.
Civista's Community View Home Loan program offers eligible borrowers down payment assistance up to $3,000. Learn more about Civista's Community View and other down payment assistance programs here. 
No matter how you come up with the money, remember that a down payment is one of the most important factors in buying a home.
Research Realtors. A realtor will help you navigate the home-buying process. They can provide you with a list of homes that fit your budget and needs and set up appointments to view properties. A good realtor will also be able to negotiate on your behalf and offer advice throughout the process.
In a competitive market, finding a trusted realtor that will work to help you reach your homeownership goals is a must. Not sure where to start? Your Civista Mortgage Lender can refer you to a trusted local realtor.
Find a local lender. Working with a local lender, like Civista, has many benefits, the most important of which is having someone in your corner who really knows the ins and outs of the market. A good local lender will be able to give you insights about down payments, what kind of mortgage might be best for you, and any special programs that could save you money. They'll also be there for you if you have questions down the road.
In addition to being a trusted resource, Civista's mortgage lenders are responsive and here to help guide you through the homebuying process with the on-time decisions you'll need in today's market.
Get Pre-Qualified. A lot of times people will start their home search without knowing how much they can afford. This can be a frustrating experience, especially if you find a home you love only to discover you can't qualify for the loan.
If you're not sure where to start, our team of mortgage experts can help. Call your local Civista lender to set up a free pre-qualification consultation. They'll help you calculate how much you can afford to spend on your new home. This will give you a price range to shop within and will make the process much easier and less frustrating.
In a competitive market, being pre-qualified is a must. It shows sellers that you're serious about buying and that you have the financial backing to make an offer. This can give you a leg up on other buyers who haven't yet taken this step.
Understand your wants vs needs. It's important to know your must-haves in a home before you start your search. This will help you weed out properties that aren't a good fit and focus on the ones that are.
Do you need a certain number of bedrooms? Do you need to be in a specific school district? What kind of commute are you willing to deal with? Answering these questions ahead of time will save you a lot of time and energy down the road and allow you to make important decisions quickly.
Make a strong offer. In a competitive market, it's important to make a strong offer. This means being willing to pay close to the asking price (or even above it) and including as few contingencies as possible.
If you're not sure what an appropriate offer would be, your realtor can help you analyze comparable sales in the area to come up with a competitive number.
Be prepared to move quickly. If you find a home you love, be prepared to move quickly. This means you may need to waive certain contingencies in order to make your offer more attractive.
You may be tempted to consider waiving a home inspection. However, be cautious in doing so. Buying a home is a large financial investment and a home inspection is designed to protect you and uncover potentially costly issues with the home.
Ask your Civista Mortgage Lender about a Bridge Loan. If you already have a mortgage, you may be hoping to sell your current home before taking on another payment. In a competitive market, a contingent offer could cost you your dream home.
To avoid missing out, a Bridge Loan may be the right option for you. Consolidate your current mortgage balance into a home equity line of credit and close on a new home before your current home is sold. To learn more about this type of loan contact your local lender.
If you're considering buying a home in today's market, following these tips will help you be as competitive as possible. With the right preparation and guidance, you can find the perfect home for you and your family.
All loans are subject to credit approval as well as specific program requirements and guidelines.