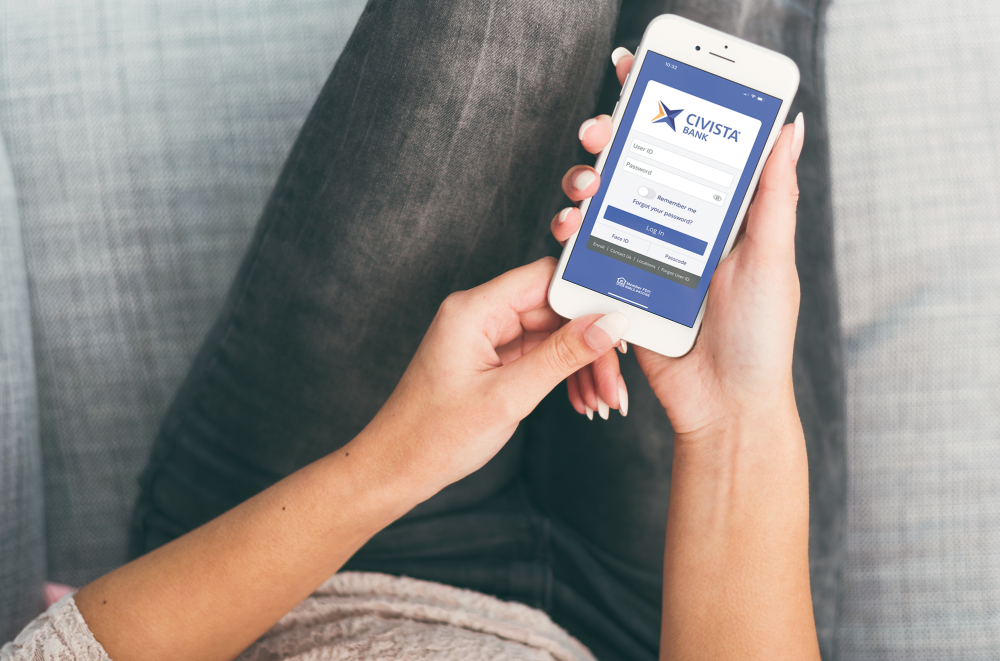 In the digital age, it's no surprise that more and more people are turning to their phones and laptops to take care of their routine banking needs. From online transfers to mobile check deposits, there are a number of different ways to manage your finances without ever having to step into a branch.
In 2022, Civista saw customers embrace digital banking tools to take control of their finances. Here are some of the most popular tools and features customers utilized over the past year.
Top 5 Civista Digital Banking Tools of 2022

#1 — Quick Transfer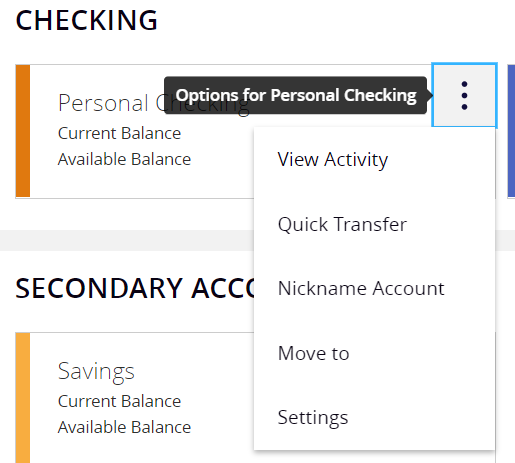 The quick transfer feature allows you to quickly transfer funds right from the account dashboard. Simply click on an account tile options menu – the three vertical dots – and select 'Quick Transfer'. Your chosen account will default as the from account.
#2 — Civista Personal Financial Management (PFM) Tools
Want to see your spending trends for utilities, phone, entertainment, coffee…?  Civista's financial tools can help you do it!  Once you know, you can better plan, switch services or maybe event cut out that afternoon coffee!  To get started, navigate to the top of your account dashboard. There, you'll see the Financial Tools section. Click on 'Get Started' and follow the prompts to enroll for this free service.





To get the most out of your experience, you'll want to link all your accounts at other financial institutions.




External accounts eligible to be linked within Civista's Digital Banking are dependent on the external financial institution/servicer's ability and permissions.



#3 — Card Controls
Card controls give you the power to control your debit card while on the go. Access this feature under 'Manage Cards' > 'Debit Card Control'. To view additional menu options, tap on your card image or click the 'Card details' button when on a desktop screen.
Features include:

Temporarily Enable/Disable Card
Request a New Card
Order Replacement Card
Report a Card Lost Stolen or Report Fraud Activity
Send Travel Notifications
Set Point of Sale Limit – Temporary Limit Increase






#4 — Recurring Transfers
You can set up recurring transfers from the 'Move Money' menu. Select the frequency for the transfer and let your digital banking do the work. You can review and make any changes to recurring transfers from the 'Online Activity' menu under 'Recurring Transfers'.

 For more ways you can atomize your banking, check out our 7 Digital Banking Tools to Help You Bank Smarter, Not Harder blog.
#5 — Edit Categories
Another powerful feature that Civista customers took advantage of was the edit category feature for transactions. When enrolling in Financial Tools, your digital banking will automatically categorize transactions that come through on your accounts. You can recategorize these transactions if needed, allowing you to be more accurate and make better use of your budgeting and spending tools. You can even split a transaction to account for more than one category of spending.